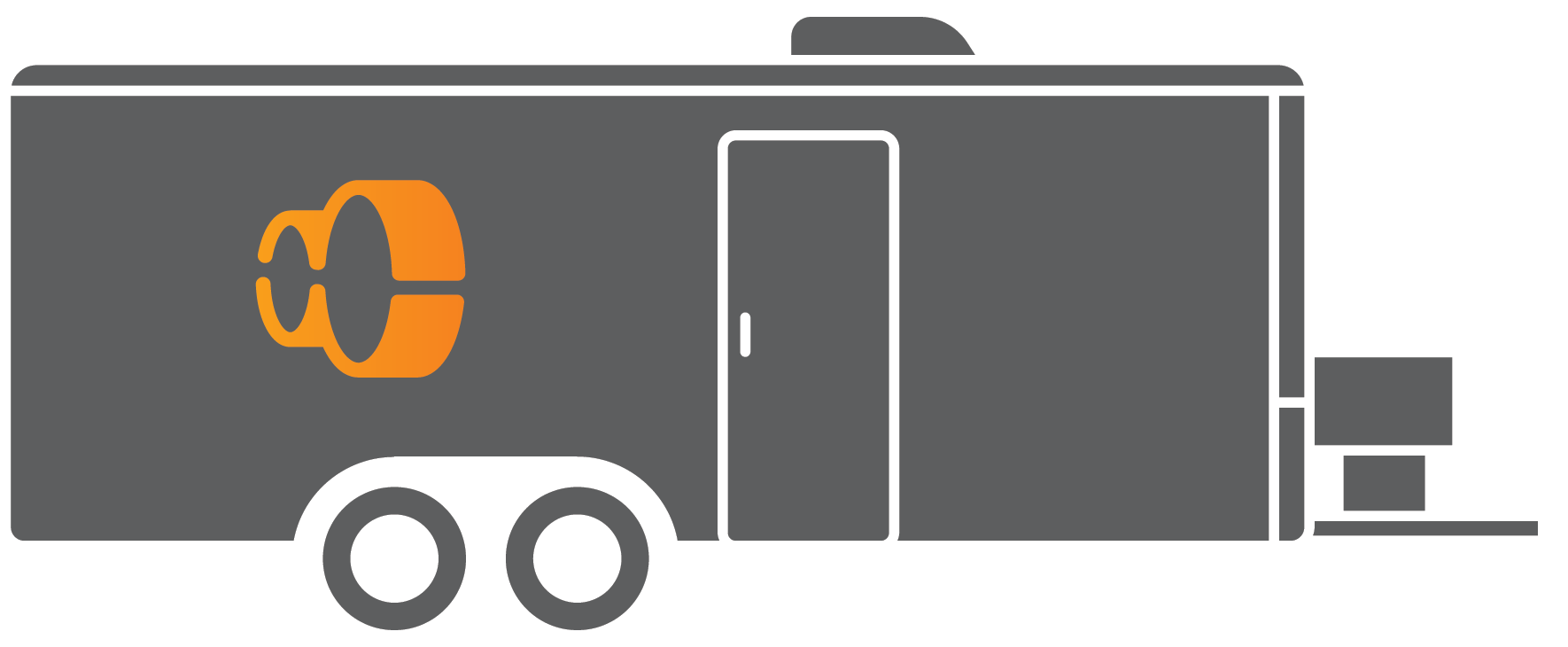 Workplace Meditation Programs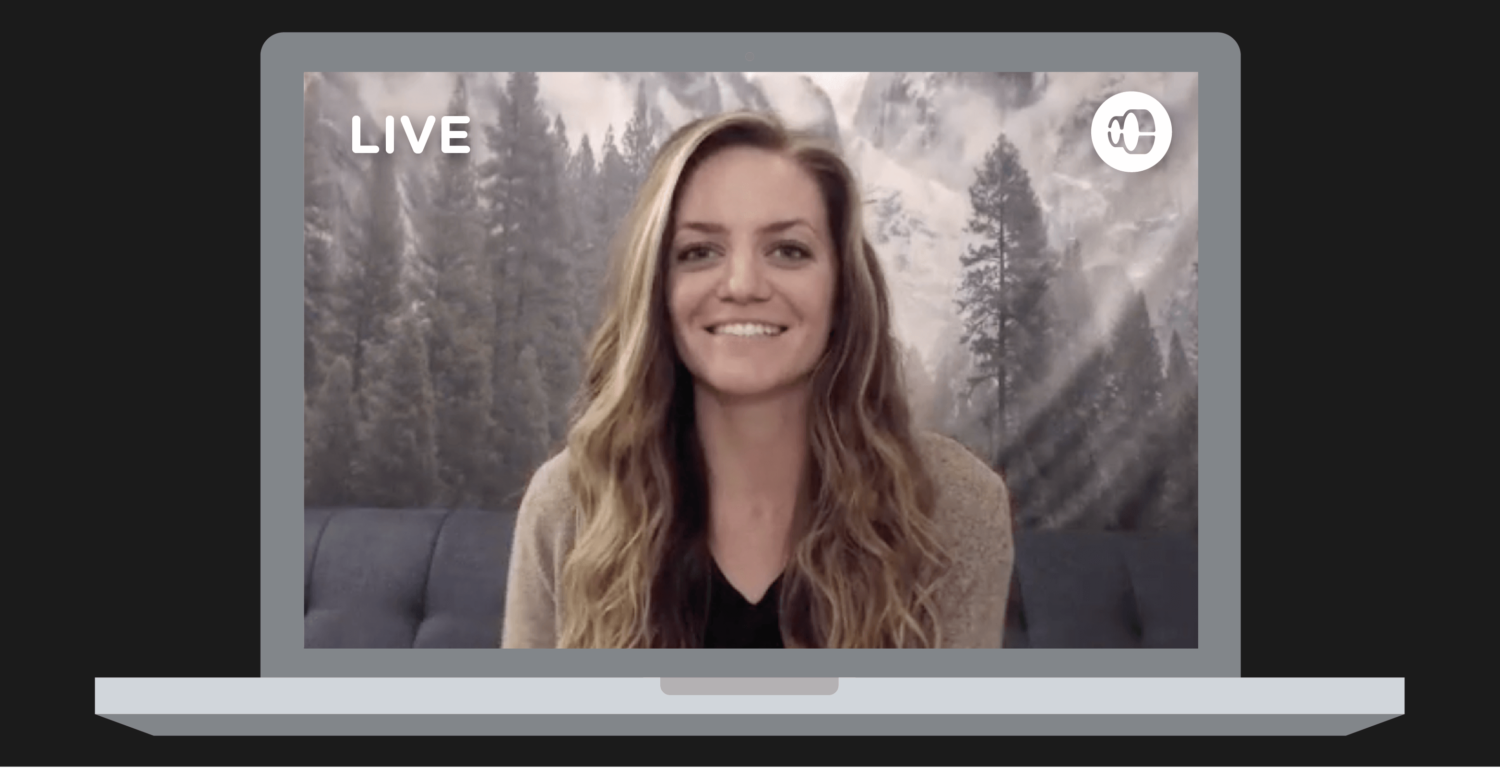 Weekly 10-minute guided meditation sessions, live over video, accesible to anyone who works for your company.
Live Guides to support/interact with participants during sessions.
Weekly mindfulness tips on how to be mindful and healthy outside of meditation.
Mindfulness surveys to record team improvement.
A happier and more productive team 🙂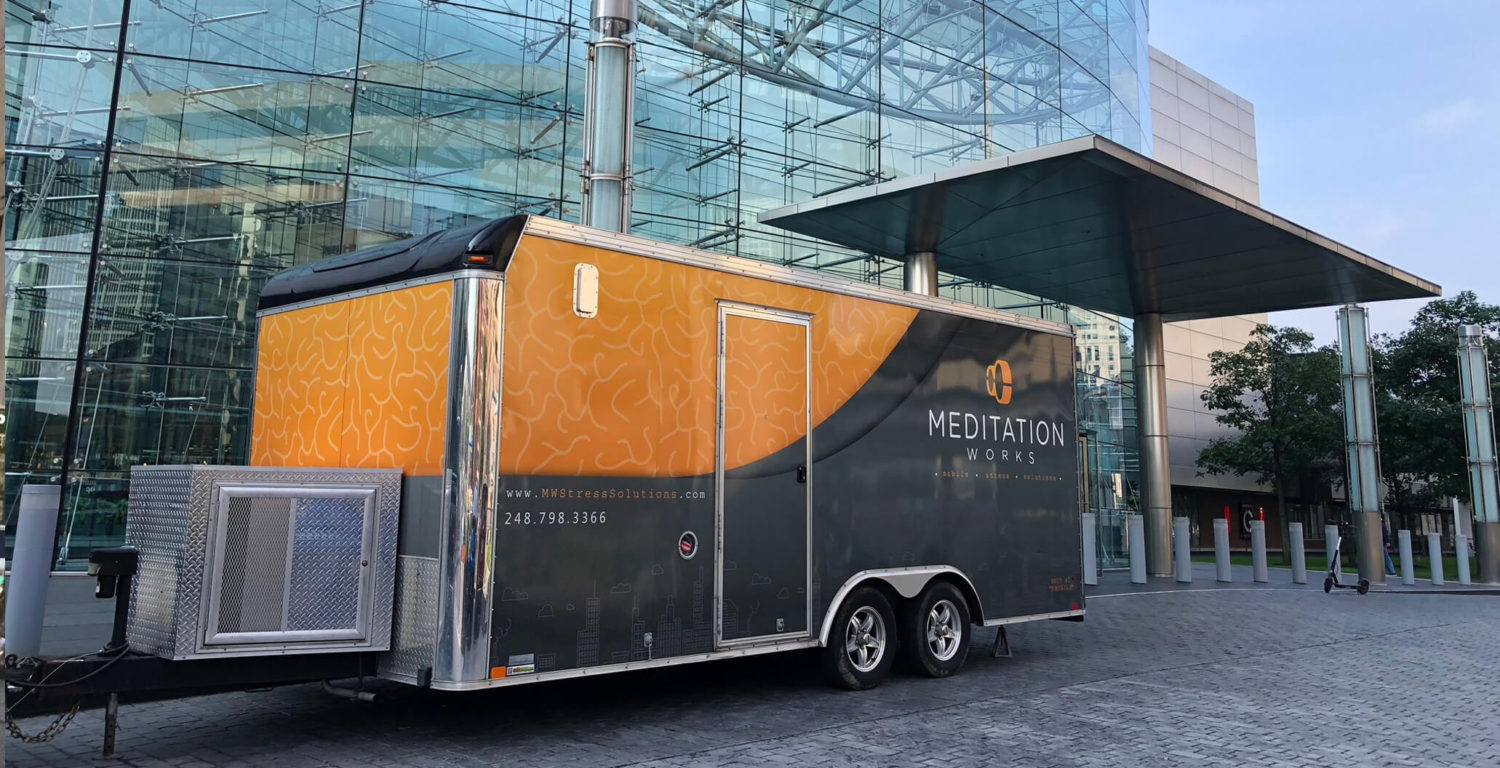 Weekly guided 10-minute meditation sessions in our mobile studio.
Live Guides to run each session and help coach/support participants.
Weekly tip cards on how to be mindful and healthy outside of meditation.
Attendance and usage reports.
Mindfulness surveys to record team improvement.
A happier and more productive team 🙂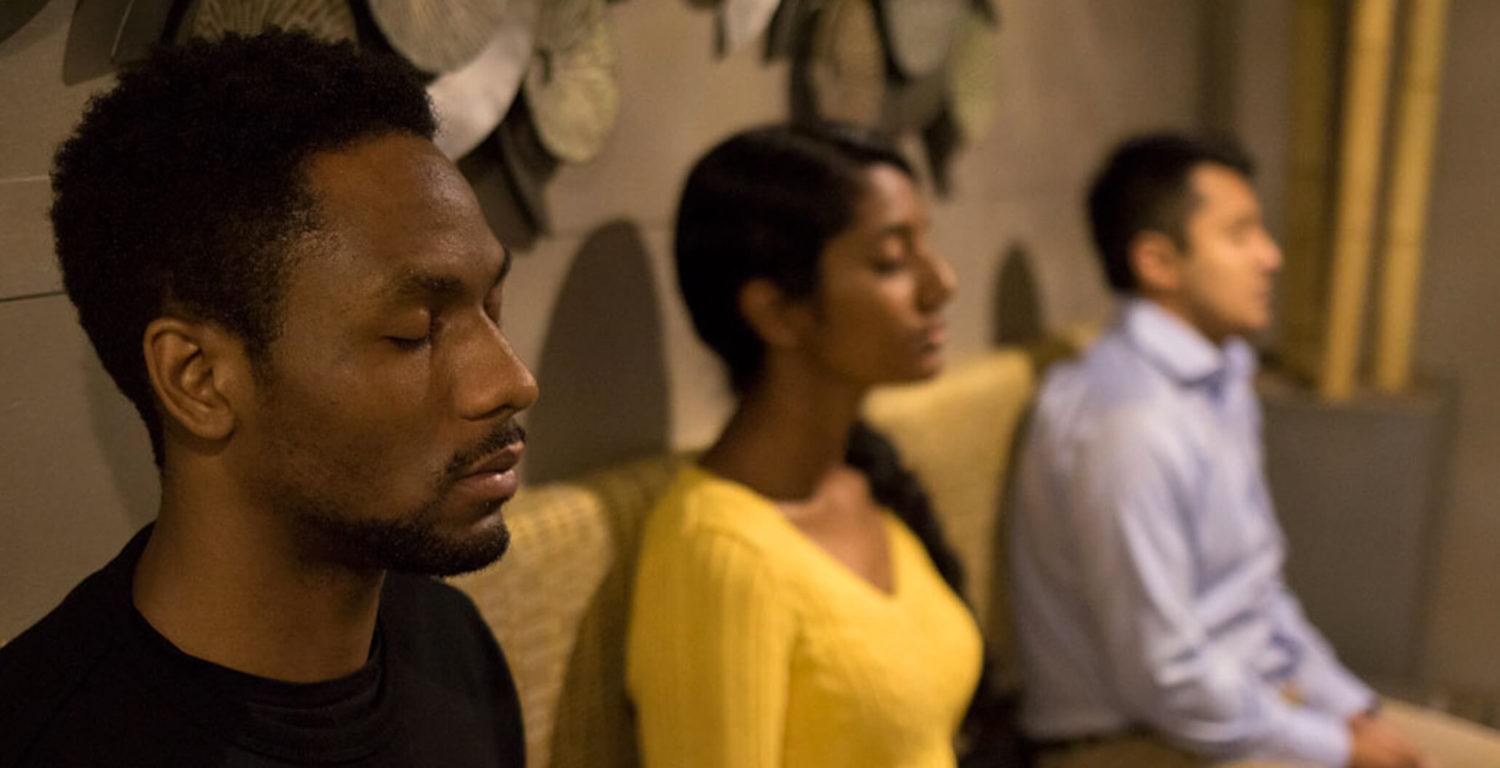 Weekly 10-minute guided meditation sessions in your office.
Live Guides to run each session and help coach/support participants.
Weekly tip cards on how to be mindful and healthy outside of meditation.
Attendance and usage reports.
Mindfulness surveys to record team improvement.
A happier and more productive team 🙂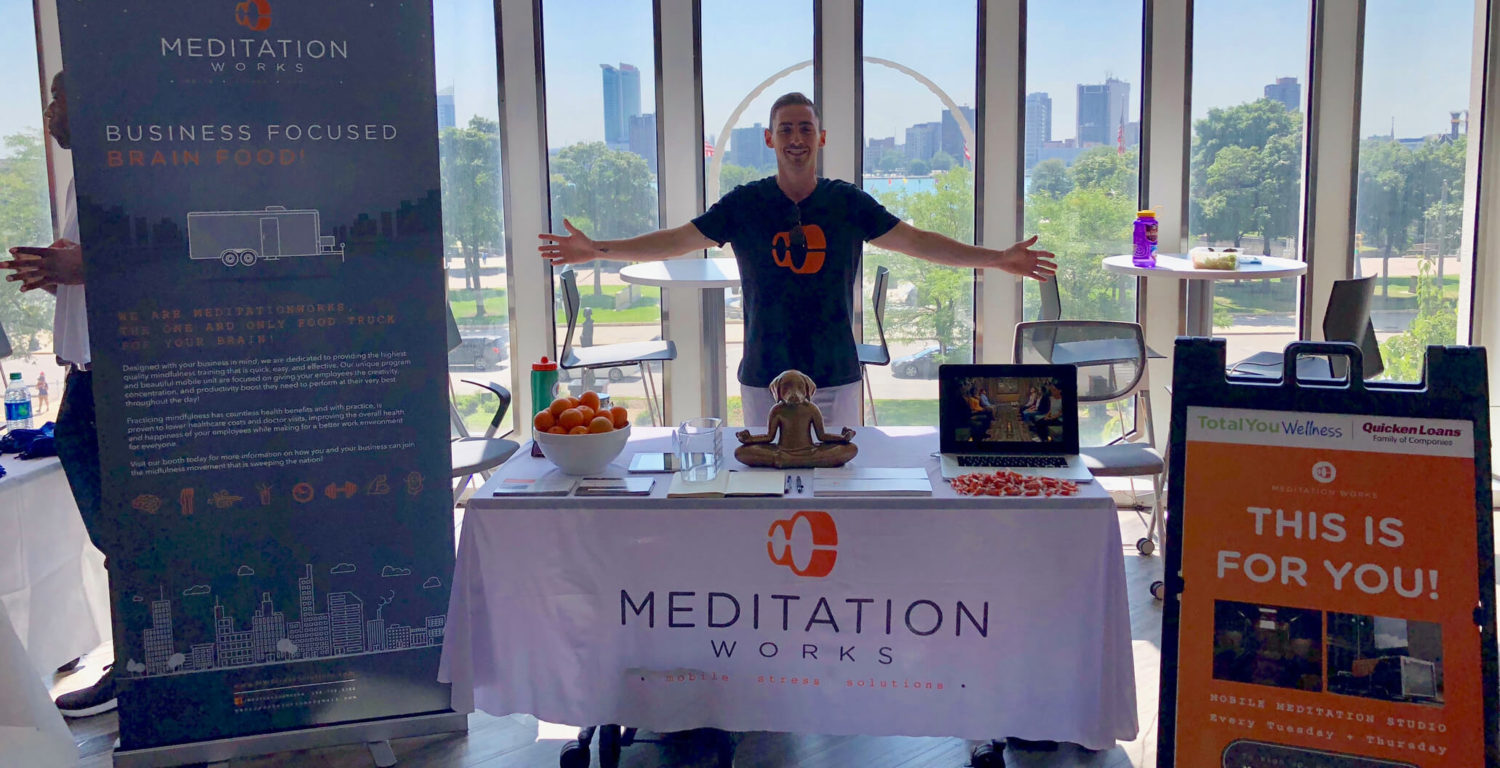 Multiple 10-minute guided meditation sessions for your event attendees.
Live Guides to run each session and help coach/support participants.
Educational handouts and discussions on the beneifts of meditation.
A booth at your event with one of our Guides, handouts, and giveaways.
We handle all pre sign up and marketing to your attendees.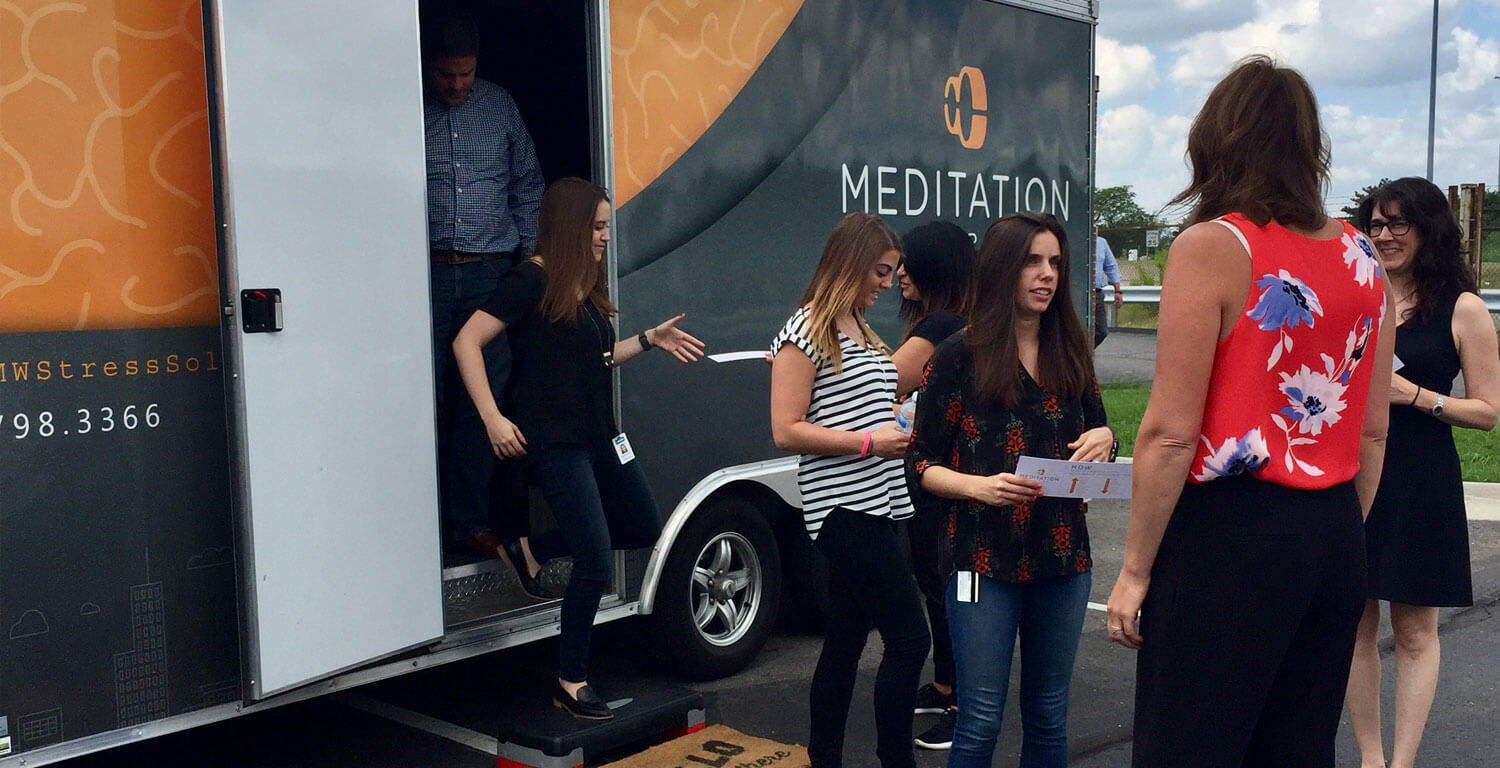 Weekly 10-minute guided meditation sessions for multiple classrooms at your school.
Live Guides to lead sessions and work with your students on a personal level.
Weekly tip cards on how to manage the stressors of the modern school environment.
Mindfulness surveys to record individual improvement.
Happier and more productive students 🙂