One of the greatest advantages of MeditationWorks program is our mobility. We can pretty much be anywhere people are looking for a few minutes of rest and relaxation. So when Brownie Troop 71580 called, we were happy to drive over to Burton Elementary in Huntington Woods, Michigan, and give 15 seven year-old girls their first meditation experience.
We can tell you there wasn't a peep during the ten-minute session! Sure, we all felt a little fidgeting, but there was sweet tranquility in the silence. As the session ended, we had to smile at the stunned expressions on the faces of troop leaders and parent volunteers. None of them could believe their eyes and ears: that every little girl not only meditated, but loved it.
We had a Q and A after the session, and got some exciting feedback that fielded many impressive questions, including our favorite:  "Do you do birthday parties and Bar mitzvahs?"  Kendall even sketched us this beautiful rendition in pencil. (See below). What a talented artist!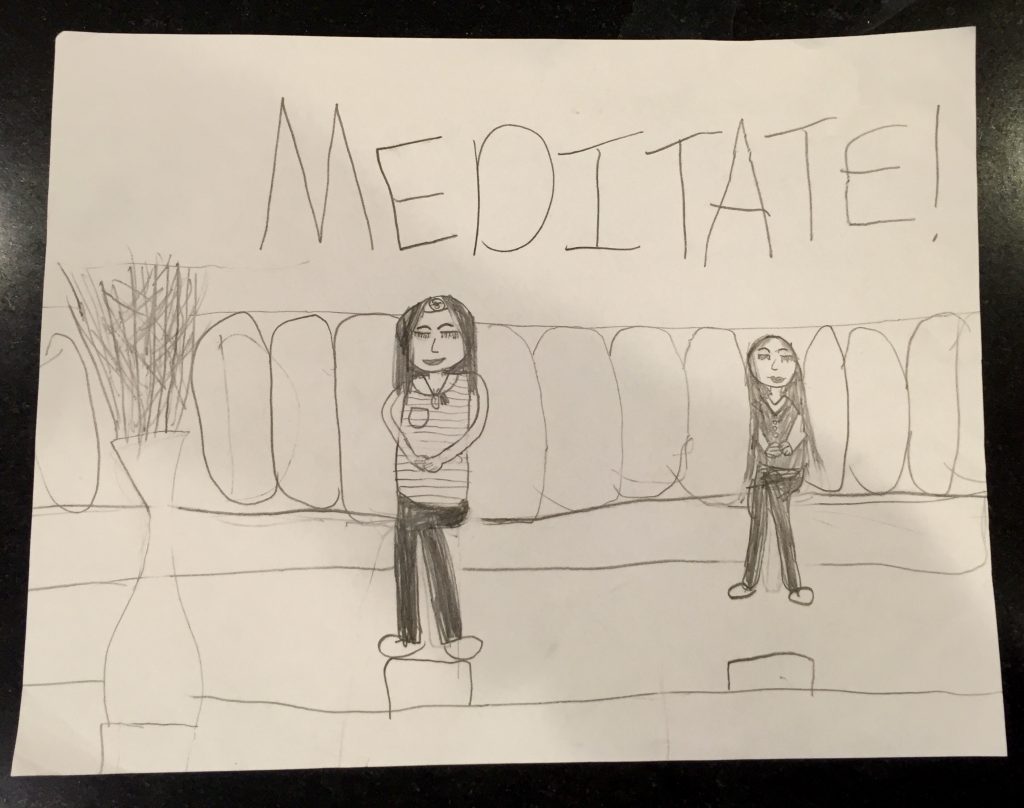 We adults are running ourselves ragged. We are overwhelmed. We are distracted. We are not managing our stress effectively. And worst of all, we are passing it all on to our kids. In ten brief, peaceful minutes MeditationWorks proved that children can not only learn to relax, but they really, really enjoy and appreciate it!